A Message From Your Instructor
SPIRITUAL ANSWERS
HARNESS YOUR ENERGY,
EXPLORE YOUR SOUL
An ONLINE and GO AT YOUR OWN PACE course that will enlighten your Mind Body and Soul.
Climb the spiritual ladder by discovering who you are and who you would like to become.
Many of us go through our days dodging the challenges life throws at us, and enduring the emotional heartache that can follow. We become so consumed by our immediate situation, we forget the power we have within us to create joy. These emotional imbalances will eventually lead to physical imbalances in the body because chakras are directly related to our emotions and our physical health. This course will introduce you to your spiritual nature, your energetic power, and teach you how to live an awakened, meaningful life. This course is not about religion, it is about you at your deepest level.
WHAT WILL YOU LEARN
SOUL: Understand the true essence of who you are. We are so much more than our bodies. Our Souls are the part of us which contains the uniqueness that we are. Before we incarnated, the Soul part of us chose to have experiences that we are now living out! Learn why we chose these specific experiences (good and bad) and why they are so important. Understand Soul Goals and Soul Purpose.
CHAKRAS: Why is the Chakra System the most important system in our body? It is our emotional navigation system and without it, we can not find enlightenment, peace, or balance. Learn why it is as important to be aware of the Chakra System as it is to be aware of the Cardiovascular System, or any other part of the body. You'll also learn little known, fun facts about Chakras. Balancing your Chakras isn't as hard as you may think, and you don't need a practitioner to do it! Learn to balance your life, health, and Chakras on your own. 
CASE STUDIES: Read specific, detailed case studies on how emotional heartache manifested into physical disease. By learning to let go of the emotion and bringing Chakras back to balance, these people were able to find health again. Start to understand how you too can bring health and balance back to your body. When you know who you are beyond your body life is much less challenging.
UNIVERSAL ENERGY FIELD: Do you know how Chakras interact with the Universal Energy Field. Do you know how this Field helps us climb the Spiritual Ladder? Do you want to know how to easily see the UEF? Knowing yourself from a Spiritual perspective opens you up to a powerful side of yourself that can create anything. If we were all aware of, and accepting of the UEF, conflict on this planet could turn into a harmonious existence! This course introduces you to concepts that you'll wish you knew your whole life.
LIMITING BELIEFS AND KARMA: Two very common terms, but huge controllers in our lives. Learn what your limiting beliefs are and how they hold you back from accomplishing your biggest goals. Does Karma determine your fate? Can you use Karma to your advantage and the advantage of others? Yes you can!
VIBRATIONAL FREQUENCY: Learn what this is, as well as very easy techniques to raise your vibration. The higher it gets, the easier it is to connect to your Spiritual side, Source, and your Powerful Creative Energy. Understand the stark difference between Fear and Love Based Emotions and how they hold you back from what you want.
POWER OF THOUGHT: This course will take you through the complex nature of energy as thought but it is presented in an easy to understand format. Everything in the Universe is energy, even your thoughts. Learn how to connect the vibrational frequency of your thoughts to things you really desire like good health, abundance, joy, and even things like a new car, that job you're looking for, or your dream home. Learn to harness your powerful creative energy and have the life you may have thought was out of reach for you.
3 Guided MEDITATIONS: Three wonderful GUIDED meditations specifically created for this course to help you reach specific goals.


Chakra and Angel Guided Meditation will help you to balance and heal your Chakras. 
Relax and Raise Your Vibration Guided Meditation will lead you into complete relaxation while raising your vibration, making it easy for you to connect to Spirit.
Harness Powerful Creative Energy Guided Meditation will prepare your mind, body and Soul to easily create what you desire into physicality.
THINK ABOUT THIS: At the end of each section you will be presented with thought provoking questions called Think About This that will help you better understand who you are, who you want to be, and how to meaningfully move up the Spiritual Ladder. This section can be a place to record your thoughts in a private journal for your eyes only, or you have the option to be interactive with me, your instructor, and other students in real time. Ask questions, leave comments, and learn from other student's questions and comments.
WHO'S IT FOR? This course was designed with all age groups in mind. Anyone from 18 to 108 will benefit. While it's easy to understand with many descriptive, fun analogies, the content is deep. This is the information we all need to have access to. As our society continues to go through a tremendous spiritual awakening, it is important to be aware of who we are beyond our physical nature. Whether you have retired and finally have time to contemplate the bigger picture, or you are young and just starting your life, this course can help free you of fears, limiting beliefs, emotional pain, and bring clarity and peace. Now, more than ever, we need to learn how to bring peace, joy and love into our lives. 
UNLIMITED ACCESS and ACCESS TO UPGRADES: When you buy this course, you will have lifetime, unlimited access to it. Any upgrades or additions that are ever made in the future will automatically be added to your version so you never have to worry about owning an outdated course.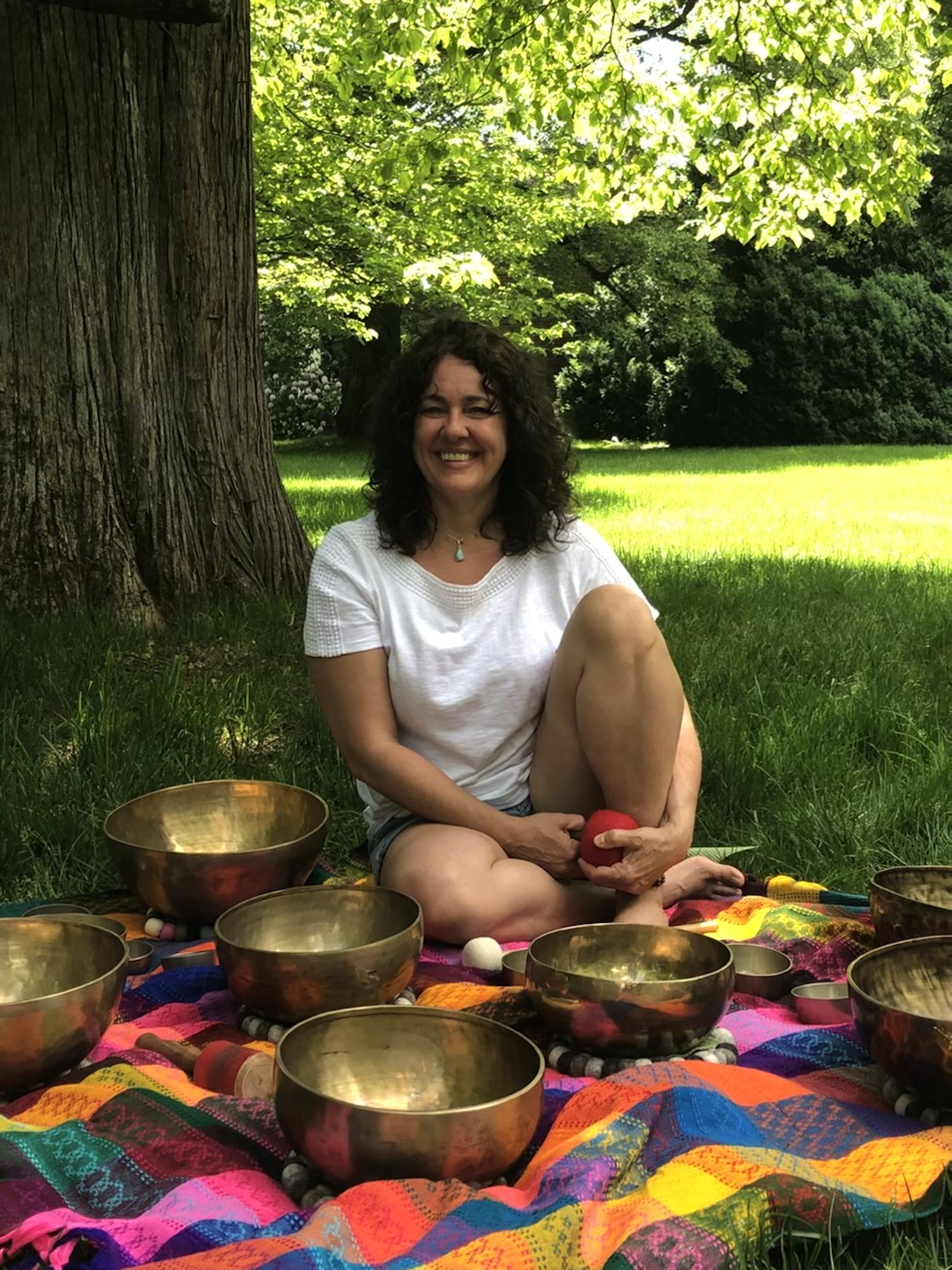 MEET YOUR INSTRUCTOR
Jennifer Merritts
My passion is everything that has to do with Spirituality. I have been consciously studying and living it since I was about 15 years old. Over the last 35 years, I have studied and explored many concepts of Spirituality and my teachers have been some of the best (Christen McCormack, Barbara Brennan, Allison Hayes, Celeste Woods, Dolores Cannon, Haley Wild, and others).
 When I began coaching, I helped my clients find balance in their lives through diet, exercise, relationships, career, etc. but there lacked an important overall component. I was treating the body when, intuitively I knew to find clarity, balance, and joy you must start at the core of your being; the core of your energetic being. So eventually my work transitioned into Spiritual Coaching!
Another part of my story that led me to the work I do today is my childhood and growing up in the remote mountains of upstate NY. I spent almost all of my time outdoors in nature. I played and exercised in the fresh air, walked barefoot on the earth, gazed at the starry night sky, had no devices that emitted EMF's, ate from an organic vegetable garden, raised chickens, laughed till it hurt, and let go of the day when my head hit the pillow.
I was immersed in nature, and in this way I was able to experience a part of the natural world that many do not. As a small child, I was very aware of (and could see) the Universal Energy Field that touched every part of life; the same energy that all individuals are affected by on a daily basis. As I watched the energy of the trees interacting with the energy of plants, birds, and even people, I understood the world from a different perspective than most. Without even realizing it, I was developing clairsentience and claircognizance, two wonderful gifts I use in my daily work. 
Since 1997 I have worked with and advised countless individuals on their Spirituality, muscles, chakras, and lives. Through my school, The Mindful Body with Soul School, I hope to share the path to an easier, balanced life anchored by clarity and joy. 
In my spare time I still enjoy all that nature has to offer, but now I do it with my 3 grown children, husband, and little Havapoo named Fancy. 
When you purchase this course...
You will have lifetime access to the content and any additions made over time. Reflect on your growth as you look back at your own self discovery and spirituality.
You will have access to your instructor with whom you will be able to ask questions to as you go through the course.
You also get the very special workbook, "Explore Your Chakras" valued at $100. This workbook explains everything you need to know about chakras and how to balance them yourself. That's right! You don't need a practitioner. You can do it yourself!
You will have the detailed guide How To Raise Your Vibrational Frequency, valued at $25.
You will have permanent access to three Guided Meditations (specifically created for this course) that will accelerate your spiritual practice. (Transcripts also included.)
You will receive a Namaste Frog to hang on your door for privacy while meditating. (Downloadable)
Read What Others Are Saying About Jennifer
"This course is essential! Every chapter leaves me feeling clear-headed with a greater understanding of myself and the world. Jennifer imparts her spiritual wisdom in such a practical and graceful way. She takes such big concepts and breaks them down into tangible analogies which makes them feel so relatable and personal. This is a course that I will read over and over again."
Laura T.
"I am thrilled with this course. The way you walk us through such mind-expanding concepts is so helpful. I was comfortable from the start. Also, I appreciate you explaining the Soul so clearly. This makes sense and addresses so many challenging questions about human lives. Thank you for the time and love you put into this course."
Peggy P.
"This easy to understand and entertaining course is a great way to connect and heal your spiritual and physical self. The text is easily comprehended and the material provides meditations, information, real life examples, and tips to teach you more about being in control of your mind, body, and soul. I think the information I am learning here would be beneficial for all age groups, but as a person in my 20's, I am so glad to know these things early on in life. I believe having an expanded viewpoint will help me make better choices now and throughout my life."
Mel V.
"I am loving this course! As a busy mom and business owner I worried I would not have time for it. But it's so easy to understand, the content is incredibly interesting, I find myself making time for it. Best part, I'm gaining more clarity on life! Love that it's "go at your own pace". Love that you are there to answer my questions."
Lauren J.
"I participated in "Explore Your Chakras" at Mindful Body with Soul. Having very little knowledge about Chakras, I was surprised at how much I learned! Jennifer taught me new concepts in a way I could easily grasp."
Pam H.
"Jennifer has such a kind and peaceful presence. She holds a safe and compassionate space for emotions to surface and offers solid support without judgement."
Laura M.
Check your inbox to confirm your subscription